The ACESP is supported by
To realize the UN 2030 Agenda for Sustainable Development and the ASEAN Community Vision 202, ASEAN has conceptualized the "complementarities initiative" to promote complementarities between these twin goals. One of the flagship initiatives under this cooperation framework is the establishment of the ASEAN Centre for Sustainable Development Studies and Dialogue (ACSDSD). Who will play a catalytic role in promoting sustainable development cooperation in the region and enhancing the complementarities between the goals.
The Association of Southeast Asian Nations, or ASEAN, was established on 8 August 1967 in Bangkok, Thailand, with the signing of the ASEAN Declaration (Bangkok Declaration) by the Founding Fathers of ASEAN: Indonesia, Malaysia, Philippines, Singapore and Thailand. Brunei Darussalam joined ASEAN on 7 January 1984, followed by Viet Nam on 28 July 1995, Lao PDR and Myanmar on 23 July 1997, and Cambodia on 30 April 1999, making up what is today the ten Member States of ASEAN.
The College of Management Mahidol University (CMMU) provides innovative graduate programs in management, at the Master, post-Master, and Ph.D. levels. In addition to education and training in the area of General Management, the College offers Master of Management (M.M.) and Certificate of Advanced Graduate Study (C.A.G.S.) programs in key areas critical to Thailand's continuing development:
The Ministry of Foreign Affairs is the principal governmental department in charge of foreign relations for Thailand. The ministry is headed by the Minister of Foreign Affairs, who is also a member of the Cabinet of Thailand. The minister is appointed by the prime minister.
The European Union (EU) is a supranational political and economic union of 27 member states that are located primarily in Europe. The union has a total area of 4,233,255.3 km2 (1,634,469.0 sq mi) and an estimated total population of about 447 million. The EU has often been described as a sui generis political entity (without precedent or comparison) combining the characteristics of both a federation and a confederation.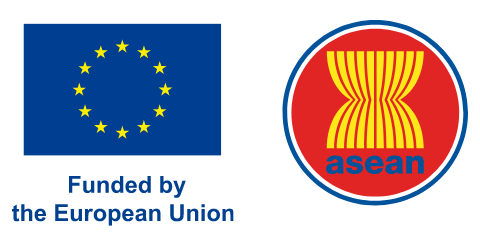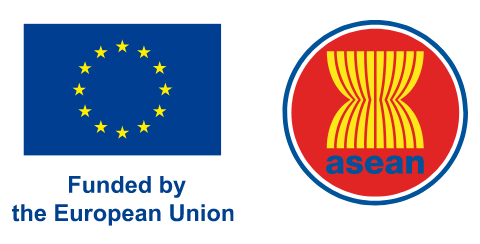 Enhanced Regional EU-ASEAN Dialogue Instrument
The Enhanced Regional EU-ASEAN Dialogue Instrument (E-READI), funded by the EU, is a demand-driven cooperation programme that facilitates dialogue between the EU and ASEAN on joint priority policy areas across all three ASEAN Community pillars (political and security, economic, and socio-cultural). Since E-READI started on 1 September 2017, region-to-region dialogues have been established in multiple thematic areas, supported by other activities, including developing studies, capacity building, and regional knowledge exchange.