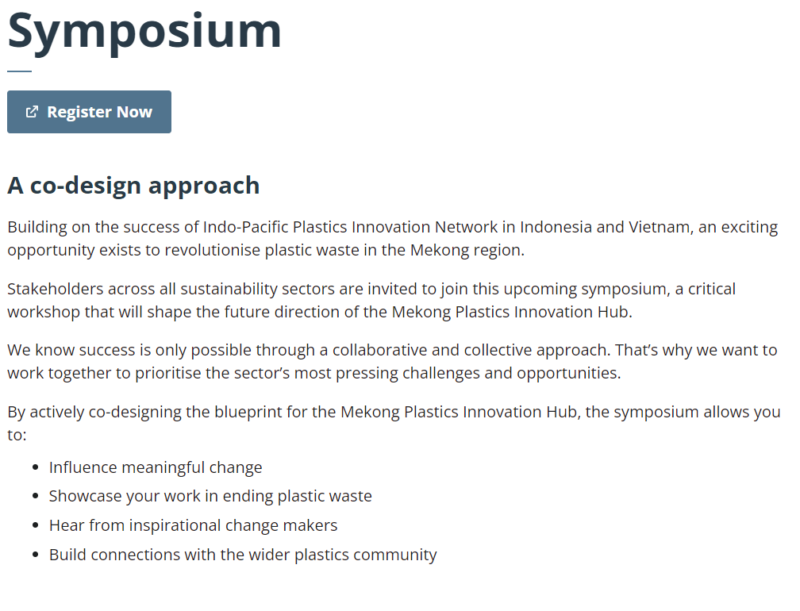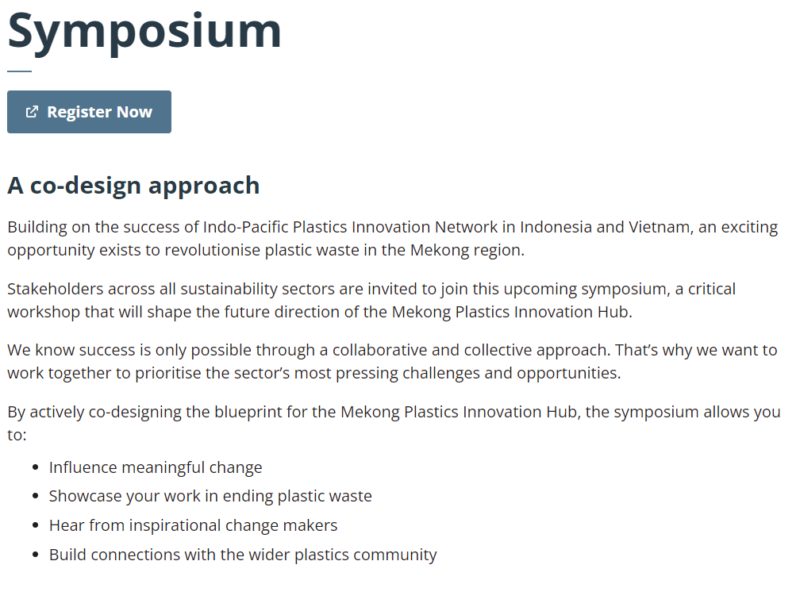 The ASEAN Circular Economy (CE) Stakeholder Platform Secretariat would like to share an upcoming circular economy event with you.
Plastics Innovation Mekong – Symposium, a two-day virtual event, will be held between 8 to 9 November 2022. The Symposium is a two-day virtual event (8-9 November 2022) bringing together key stakeholders across government, industry, startups, NGOs, investors, researchers, and innovators working across the Thailand, Cambodia, and Laos plastics ecosystems. Participants will be placed into small, specialized teams to work together during the event. The Mekong Plastics Innovation Hub (the Hub) plays a vital role in designing and scaling disruptive innovations that shift the dial on plastic waste across the Mekong Sub-region.
Background
The Department of Foreign Affairs and Trade (DFAT) and CSIRO, Australia's national science agency, are working on designing and delivering a series of Plastics Innovation Hub programs across the South East Asia region to strengthen research collaborations and identify new approaches to tackling plastic waste. The Hubs will convene academia, start-ups, NGOs, investors, industry, and government to collectively tackle plastic waste by facilitating collaborative spaces to design, support, and scale highly impactful solutions.
For more information and registration, please visit:
Symposium – Mekong (ippin.org)