Training Workshop on Measurement and Implementation of Circular Economy in Southeast Asia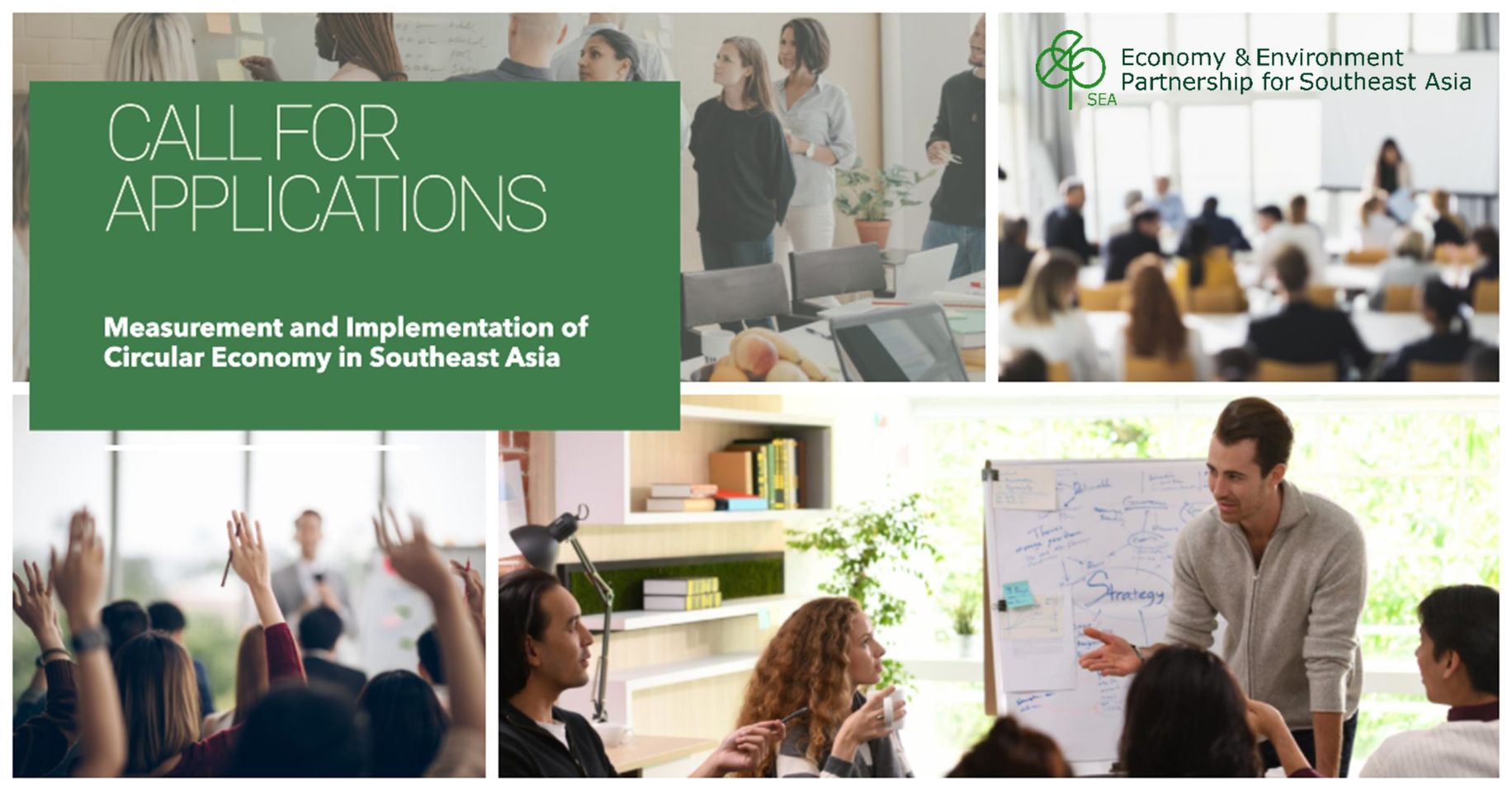 The Economy and Environment Partnership for Southeast Asia (EEPSEA) is pleased to announce a Regional Training Workshop on measurement and implementation of Circular Economy in Southeast Asia, to be held in conjunction with the International Conference on Economics, Law, and Government (ELG 2023) at the University of Economics Ho Chi Minh City, Vietnam. This workshop is designed to provide researchers from Southeast Asian countries with valuable training and knowledge to enhance their understanding of circular economy and improve their research capabilities in the field.
DESCRIPTION
Dates
Training workshop: 26-27 September 2023
ELG Conference: 28-29 September 2023
Venue
University of Economics Ho Chi Minh City (279 Nguyen Tri Phuong, District 10, Ho Chi Minh City, Vietnam)
RESOURCE PERSON
Almas Heshmati
Almas Heshmati is Professor of Economics at Jönköping University. He was Research Fellow at the World Institute for Development Economics Research (WIDER), The United Nations University during 2001-2004. From 1998 until 2001, he was an Associate Professor of Economics at the Stockholm School of Economics. He has a Ph.D. degree from the University of Gothenburg (1994), where he held a Senior Researcher position until 1998. His research interests include applied microeconomics, globalization, efficiency, productivity, and growth with application to manufacturing and services, environmental economics, and well-being. In addition to more than 200 scientific journal articles he has published books on EU Lisbon Process, Global Inequality, East Asian Manufacturing, Chinese Economy, Technology Transfer, Information Technology, Water Resources, Landmines, Power Generation, Renewable Energy, Development Economics, World Values, Poverty, well-being, and Economic Growth.
Owning a H-index of 56 with 15484 citations, Prof. Heshmati is among the top 1% global economists, according to IDEAS and REPEC's list.
COURSE OUTLINE
Overview of the principles, concepts, and key drivers of the circular economy model.
Development of circular economy-based business models.
Applications of circular economy at different levels in South-East Asia.
Measurement and evaluation standards in assessment of circular economy.
Computations of multidimensional index of circular economy index.
Measurement of progress and effectiveness of circular economy strategies.
Development of best circular economy practices, policies, and programs.
Comparative analysis of best practices for development, measurement, and evaluation standards for circular economy.
For more information on how to apply please visit: https://eepseapartners.org/training-on-measurement-and-implementation-of-circular-economy/?fbclid=IwAR3y_ge0FZH4LZh9Il70V3hM4wXDQuymcVYJDxRJbYapH_fTxH7Ji_8Hef4