Circular Economy Conference 2023: Green Investment Toward Circular Economy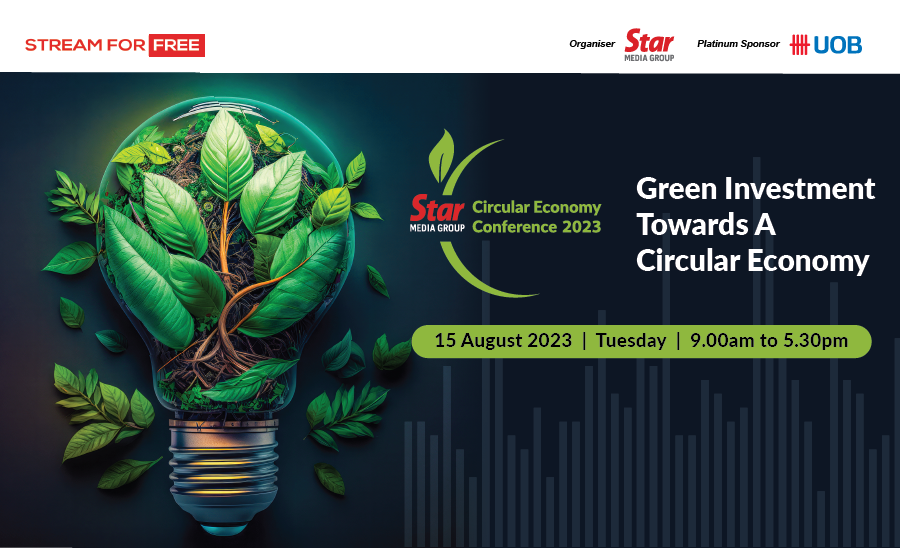 Our society is shifting towards the prioritisation of environmental concerns. Creating a circular economy is becoming increasingly crucial for businesses to make a positive environmental impact, and mitigate the negative consequences of a linear economy.
Regulation, technology and consumer demand pushes society towards a more circular economy. As the world shifts towards a circular model, how can business take action in a way that is both sustainable and profitable?
CEC 2023 is part of Star Media Group's knowledge-sharing initiative aimed at pushing forward the ESG agenda, and is supported by platinum sponsor UOB Malaysia Bhd.
For more information visit: https://events.thestar.com.my/event/circular-economy-conference-2023/