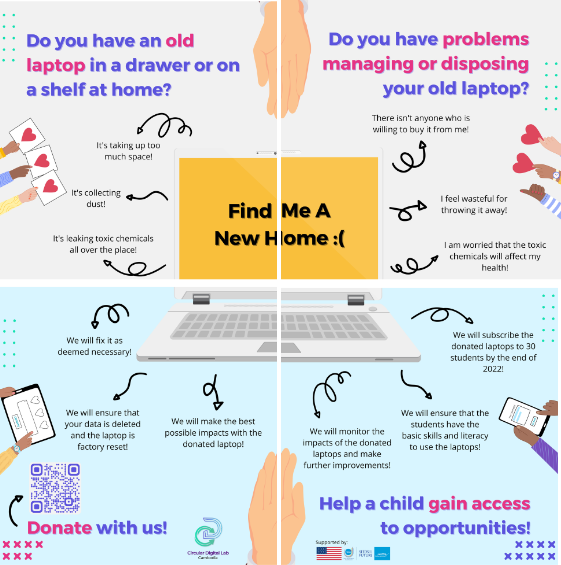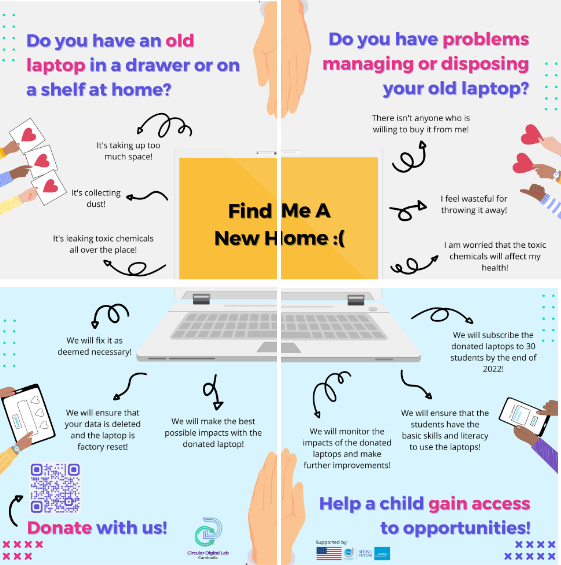 E-Circular is one of Circular Digital Lab Cambodia's initiatives to improve access to
personal computers and digital literacy for economically disadvantaged students in
Cambodia. Through this project, we collect used laptops, and refurbish them before
subscribing those laptops to students free of charge. The subscription program also
comes with complimentary digital skills training personalized to the students' needs.
By the end of 2022, our subscription program aims to equip 30 students from Siem
Reap, Battambang, or Kampong Cham province with the laptops.
Event Date:
Laptop Collection
Aug 1 – Oct 31, 2022
Subscription Event
By the end of 2022
Information and Registration:
Donate now: https://bit.ly/3A3NE21
Read more: https://bit.ly/3oNeXY1