Date:
15 June 2023
15 June 2023
Location: Roundhouse, London
Ellen Macarthur Foundation Summit 2023 (Summit23) Redesigning the future:

a circular economy showcase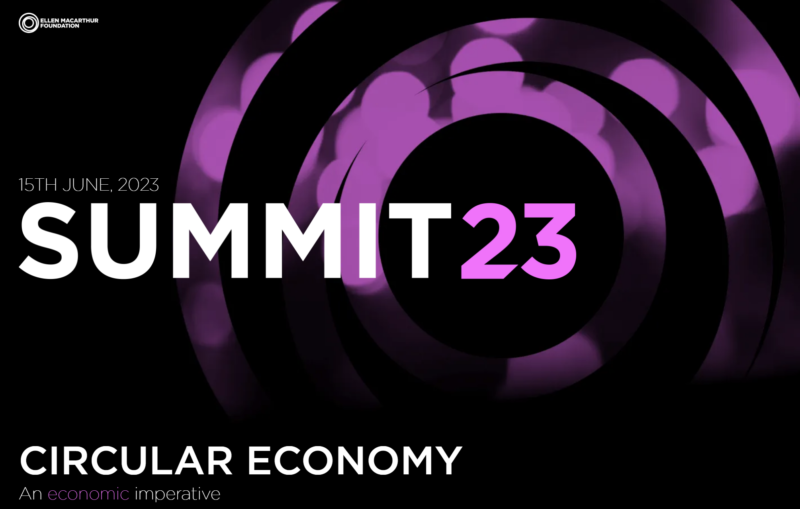 The Summit is the most high-profile event of the year, where we bring together the Foundation's Network of businesses, policymakers, innovators, universities, cities, philanthropic organisations, and thought leaders to accelerate the transition to a circular economy.
This year, we are hosting an evening showcase — highlighting exciting and inspiring examples of the circular economy in action today and exploring concepts for the future. Join us for a unique networking opportunity, as well as an immersive experience featuring the leading design concepts and innovations from a range of sectors.
Following a series of economic and geopolitical shocks, many countries will continue to experience sluggish growth while businesses face significant financial pressures. These economic difficulties are not an excuse to avoid change — they are the reason we must change.
If we do nothing, the problems caused by our broken linear system will continue to escalate. With a circular economy, we can create growth and build resilience in a way that benefits businesses, society, and the environment. As the world comes together to embark on a decade of climate action, this is the moment to embrace the circular economy opportunity. The time is now.
At Summit 23, EMF flagship annual event will be joined by business leaders, policymakers, innovators, and global changemakers to explore how nature-positive circular economy solutions can create prosperity and tackle some of the biggest global challenges facing the world today.
For more information and registration please visit: https://summit.ellenmacarthurfoundation.org/