The ASEAN BCG Researcher Development Program 2023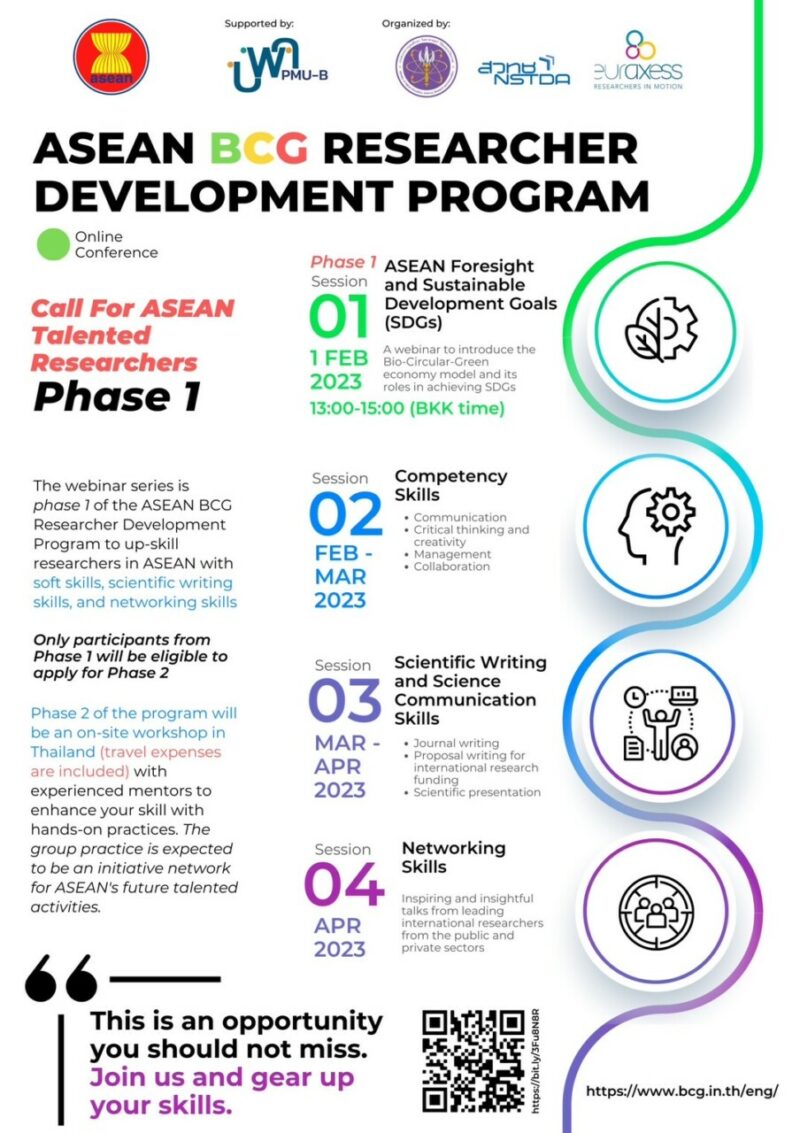 Open for registration!
The program aims to be a regional gathering of a new generation of researchers for skill development, especially in the areas of Bio-Circular-Green Economy (BCG) and an interaction to form future collaboration. The program consists of 2 phases. The 1st phase will offer opportunities for ASEAN researchers to improve essential researcher skills such as critical thinking, science communication, and networking skills through a series of online courses. In the 2nd phase, selected researchers from the 1st phase will participate in an on-site program in Thailand.
For more information and registration please visit https://www.bcg.in.th/eng/asean-bcg-researcher-development-program/
(or) email to aseanbcg@nstda.or.th.