Date:
30 November 2023
30 November 2023
Location: Zoom Meeting
ASEAN Circular Economy Stakeholder Platform Webinar Series No. 1
Making Circular Economy Work for Business and Industry
WHEN:  30 November 2023     I    TIME:  15:00 – 16:30 (Bangkok Time)    I    Platform:  ZOOM   I   Watch Recording HERE
Background:
The ASEAN region continues to grow and ASEAN Member States advance to higher income status. The combination of economic growth, urbanization, and population growth increase demand for food, water, energy, products and services from both domestic and international markets, which further increases already unsustainable pressure on natural resources, climate and environment. There is paramount evidence of a triple planetary crisis covering climate change, loss of nature and biodiversity and accumulation of waste and pollution, driven principally by the unsustainable use of materials, energy, water and other resources.
To decouple economic growth from the increased use of natural resources and associated environmental impacts, ASEAN and its member states have recognized the importance of the Circular Economy (CE) and Sustainable Consumption and Production (SCP) for the triple purpose of economic resilience, resource efficiency and sustainable growth. Such circular economy transition is necessary to move the region away from a resource-intensive economy and mitigating the triple planetary crises. Switching to renewable resources, practicing resource efficiency, and achieving circular use will initiate low-carbon and circular transformation with the ultimate objective of achieving net zero for climate, nature, biodiversity, pollution and wastes.
Business and industry have a key role in making this necessary circular economy transition a reality by developing and supplying 'circular' products and services, and associated production, distribution and recovery systems. Without industry participation, the circular economy will not get in motion. As one of the key stakeholders for the circular economy, industry and business trends, wants, needs, as well as opportunities and limitations require considering in the framing of enabling policy and addressing technology, financing and market barriers —and vice versa.
Webinar Session:
The ASEAN Circular Economy Stakeholder Platform (ACESP) and the EU SWITCH-Asia Policy Support Component (co-host), are convening the webinar, Making Circular Economy Work for Industry and Business. The webinar aims to highlight tangible opportunities for business and industry to adopt circular solutions and lead and co-create the circular economy transition. This supports and helps shape the implementation of national and regional policy and strategy, including in particular the Framework for Circular Economy for the ASEAN Economic Community and the ASEAN Sustainable Consumption and Production Framework.
The session will showcase exemplary companies to share their experiences, impact, and challenges in implementing the circular economy that others can consider and follow to start their circular transition. The transition to a circular economy requires participation from all stakeholders, and most importantly, the transition must have active engagement of businesses, industries, and the private sector to provide sustainable products and services that help move away from a resource-intensive economy, and therefore, help mitigate the triple planetary crises.
About the ASEAN Circular Economy Stakeholder Platform Webinar Series
The webinar series, hosted by the ASEAN Circular Economy Stakeholder Platform and co-hosted by the EU SWITCH-Asia Policy Support Component, is strategically designed to foster the adoption of Sustainable Consumption and Production (SCP) practices in the context of the Circular Economy (CE) across the ASEAN region. Recognizing the need for a comprehensive approach addressing both supply and demand aspects and bringing together diverse stakeholders, these webinars intend to raise awareness, promote understanding, and facilitate an inclusive dialogue on making the circular economy a tangible reality in the ASEAN region. Thereby, the series aims to strengthen networks and knowledge exchanges among institutions working towards shared sustainability goals.

Presenation Materials
Circular Economy with Intent & Integrity: towards a principles based framework for business action on circular economy in ASEAN Member States – 231130 Van Berkel ACSDSD webinar final
---
Chairs:
Anthony Pramualratana, ASEAN Circular Economy Stakeholder Platform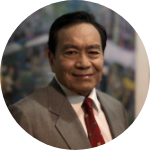 In July 2022, Dr. Anthony Pramualratana assumed the role of Deputy Executive Director at the ASEAN Centre for Sustainable Development and Studies Dialogue (ACSDSD). The ACSDSD garnered support from leaders during the 34th ASEAN Summit in Bangkok in June 2019 and was officially launched at the 35th ASEAN Summit in Bangkok in November 2019. Its primary objective is to advance research on specific sustainable development issues of mutual interest and facilitate dialogue among ASEAN Sectoral Bodies, Dialogues, and external partners, employing a comprehensive and cross-cutting approach. In September 2022, Dr. Pramualratana played a key role in establishing the ASEAN Circular Economy Stakeholder Platform, a regional facility aimed at helping ASEAN Member States (AMS) achieve sustainable consumption and production by accelerating the transition towards a circular economy. 
Treesuvit Arriyavat (David), Project Manager, ASEAN Circular Economy Stakeholder Platform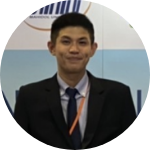 David is a PhD candidate in Management at the College of Management, Mahidol University, Bangkok, Thailand. He holds significant experience in managing projects within the ASEAN context. Currently, David serves as the project manager for the ASEAN Circular Economy Stakeholder Platform (ACESP) at the ASEAN Centre for Sustainable Development Studies and Dialogue (ACSDSD) at Mahidol University, Bangkok. In this capacity, he is responsible for establishing and overseeing the day-to-day operations of the ACESP Secretariat. This role encompasses various tasks, including project coordination, management of the knowledge and information portal, as well as communication and outreach efforts.
Moderators:
René Van Berkel, Senior Expert (Circular Economy) for SWITCH-Asia Policy Support Component
René works as an independent expert, analyst and academic in the areas of resource efficiency and circular economy, (cleantech) innovation & digitalization and responsible business conduct, particularly in industry with a focus on the Asia and Pacific Region. He completed in 2023 15+ years with the United Nations Industrial Development Organization (UNIDO), covering assignments as UNIDO Representative for India and South Asia, as chief technical advisor on industrial resource efficiency in Indonesia and as Unit Chief/global lead for resource efficient and cleaner production at UNIDO's headquarters in Austria.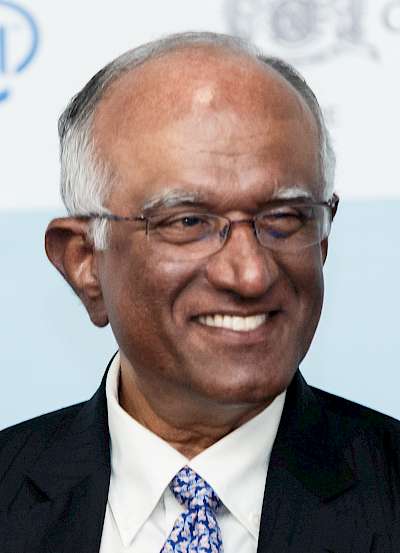 Thomas THOMAS, CEO of ASEAN CSR Network and Senior Expert for SWITCH-Asia Policy Support Component
Thomas played an integral role in the set-up of ASEAN Corporate Social Responsibility Network (ACN) in 2010 and as CEO, continues to provide oversight and strategic direction for the organisation. ACN was established to promote and enable responsible business conduct in ASEAN Member States. ACN is the responsible and inclusive business champion with the ASEAN Business Advisory Council. They developed a Code for Responsible and Inclusive Business and built up the ASEAN Responsible and Inclusive Business Alliance (ARAIBA) to be the region's network of businesses supporting responsible business conduct. Thomas is driving this initiative. He was the founding Executive Director of the Singapore Compact for Corporate Social Responsibility (CSR), now operating as the Global Compact Network Singapore. He was also involved in developing as an Expert and the Chair's Advisory Group (CAG) for the ISO26000 international guidance standard on social responsibility. Thomas had been active with trade unions, co-operatives, the consumer movement and social enterprises and also served as a Nominated Member of Parliament in Singapore. He is also a Senior Expert of the EU SWITCH-Asia Policy Support Component (PSC) for the Technical Advisory Project on Mobilizing Business Action for Circular Economy in ASEAN.
Speakers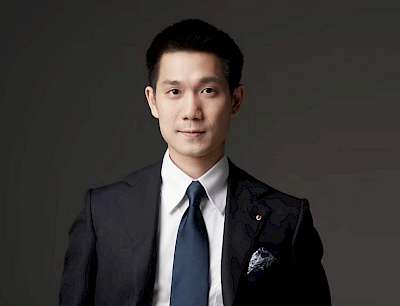 Jirarot Pojanavaraphan 'Wat', Managing Director, Saeng Charoen Grand Co. Ltd. 'SC GRAND'
Jirarot 'Wat' is a third-generation company leader who ensured sustainability in his family business by strengthening and transforming the company's culture. He saw 'SC GRAND' as part of the solution to deliver sustainable values into the fashion and textile industry, committing to the circular economy model. Since 2020, the company has been completely transformed into a sustainable textile and recycling hub. SC GRAND has brought textile waste from weaving factory, cutting waste from garment factories, and unwanted clothes from customers which would otherwise be dumped in landfill or burned then transform and recycled into valuable items.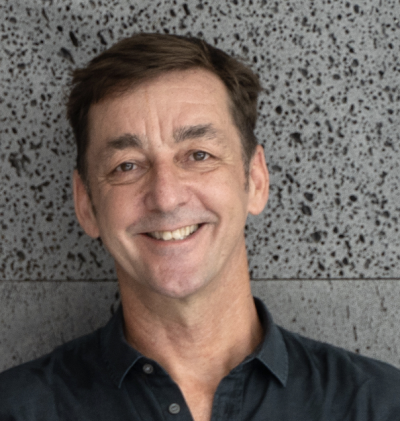 Jef Moons, Founder and CEO of Knai Bang Chatt, Cambodia
Jef is a Cambodian and Belgian citizen, and the CEO of Knai Bang Chatt, a Platinum internationally certified sustainable boutique luxury beach resort located in Kep province, on Cambodia's southern coastline. Knai Bang Chatt gained its reputation as barefoot luxury, as it rejuvenates guests as well as local communities in a very holistic and authentic approach. The resort has become a lifestyle platform that is meaningful, purposeful, and one that gives back to people and region.
Mr. Gil Gonzales, Executive Director, ASEAN Business Advisory Council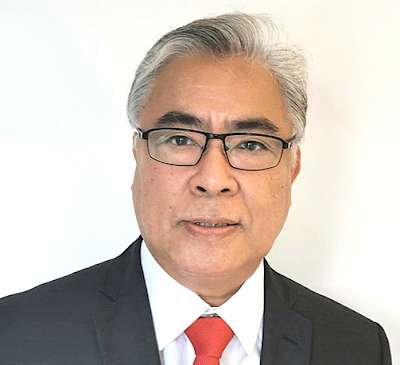 Gil L. Gonzales is the executive director of the ASEAN Business Advisory Council (ASEAN-BAC), that is mandated by ASEAN Leaders to serve as the apex private sector body jointly pursuing the strategic goals under the ASEAN Economic Community Blueprint 2025. He also is vice president for ASEAN Affairs at SM Investments Corporation, one of the largest conglomerates in the Philippines in retail, banking, and property development. Gil has worked to deliver numerous policy reform recommendations on trade facilitation, financial integration, and inclusive business, among other ASEAN-BAC priority sectors. He is an expert in corporate governance, risk management, strategic and corporate planning, human resource and change management, general administration, and advocacy for governance reforms.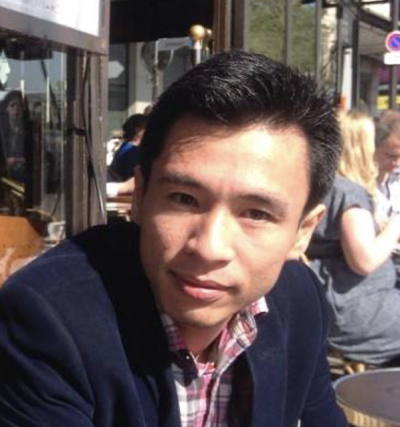 Nguyen Dinh Tuan, Project Manager HELVETAS Swiss Intercooperation, SWITCH-Asia Grant Project Circular Economy Cocoa: From Bean to Bar
Nguyen Dinh Tuan is a Project Manager at HELVETAS Swiss Intercooperation with a significant 20-year experience in the agricultural sector within Vietnam and Southeast Asia, serving both enterprises and international NGOs. His extensive experience spans the sub-sectors of Rice, Cassava, Tea, and Cocoa. Tuan's professional focus is dedicated to the thematic areas of Value chain development, Sustainable standards, SMEs Capacity building, and International trade. He is currently managing the EU funded SWITCH-Asia project "Circular Economy Cocoa: From Bean to Bar".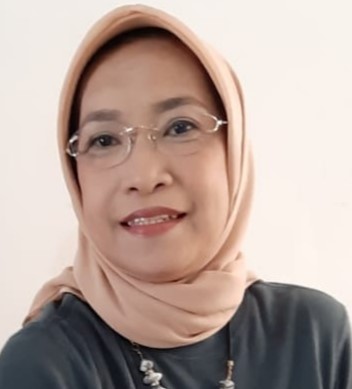 Ms. Yanti Triwadiantini, Chair of Advisory Board, ASEAN CSR Network
Yanti is an accredited partnership broker, facilitator, and trainer.  She has mostly worked in the areas of sustainable development, business ethics, corporate social responsibility, women and youth empowerment, and environmental management. Yanti has more than 25 years of experience on intermediary roles in building effective multi sector partnership involving the private sector, civil society organizations (NGOs), governments, and philanthropy, at international and national levels.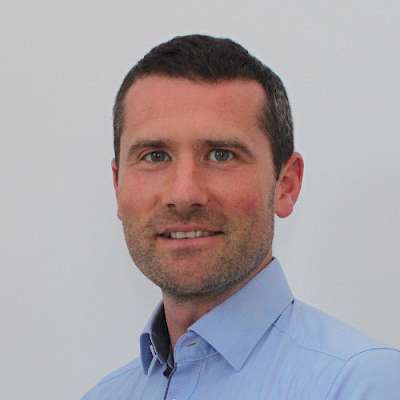 Hannes Mac Nulty, Manager of Green Industry Platform, Green Growth Knowledge Platform
Hannes is the Manager of the Green Industry Platform at Green Growth Knowledge Platform, one that provides sector-and country-specific technical and practical knowledge to support a green industrial transformation. The Platform offers quick and easy access to the latest research, case studies, guidance, and tools to empower policy makers and advisors, small and medium-sized enterprises (SMEs), and banks, insurance, and investment firms to make evidence-based decisions about how to green their operations.
Agenda
15:00

Introduction to the ASEAN Circular Economy Stakeholder Platform

Mr. Anthony Pramualratana and Mr. Treesuvit Arriyavat (David), ASEAN Circular Economy Stakeholder Platform

15:05

Circular Economy with Intent and Integrity: business opportunities through innovation and responsible business conduct

Mr. Rene van Berkel, Senior Expert for SWITCH-Asia Policy Support Component

Mr. Thomas Thomas, CEO, ASEAN CSR Network and Expert for SWITCH-Asia Policy Support Component

15:20

Sharing experiences: Exemplary Business and Industry Circular Economy Practices

Thailand: Jirarot Pojanavaraphan managing director, SC Grand Thailand

Cambodia: Jef Moons, Founder and CEO of Knai Bang Chatt

Vietnam: Nguyen Dinh Tuan, Project Manager HELVETAS Swiss Intercooperation, SWITCH-Asia Grant Project Circular Economy Cocoa: From Bean to Bar

(Company presentation each 7 min) (moderated by Rene VAN BERKEL)

15:40

Panel Discussion: Reflection on business engagement in the circular economy

Mr. Gil Gonzales, Executive Director, ASEAN Business Advisory Council
Ms. Yanti Triwadiantini, Chair Advisory Board, ASEAN CSR Network
Mr. Hannes Mac Nulty, Manager of Green Industry Platform, Green Growth Knowledge Platform

Davos style discussion (moderated by Thomas THOMAS)

16:10

Q&A

16:30

Concluding remarks and vote of thanks.

Mr. Anthony Pramualratana and Mr. Treesuvit Arriyavat, ASEAN Circular Economy Stakeholder Platform