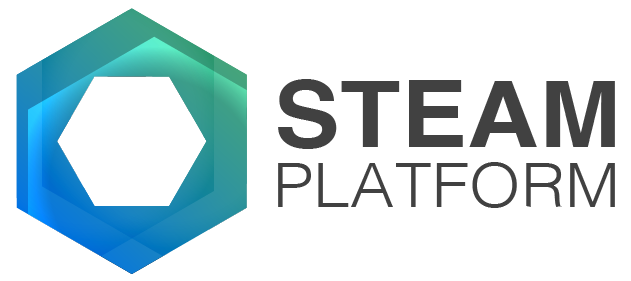 ---
Plastics Circular Economy E-learning Course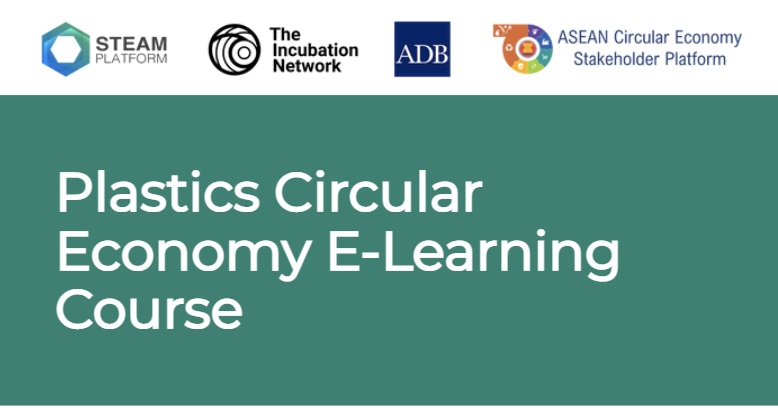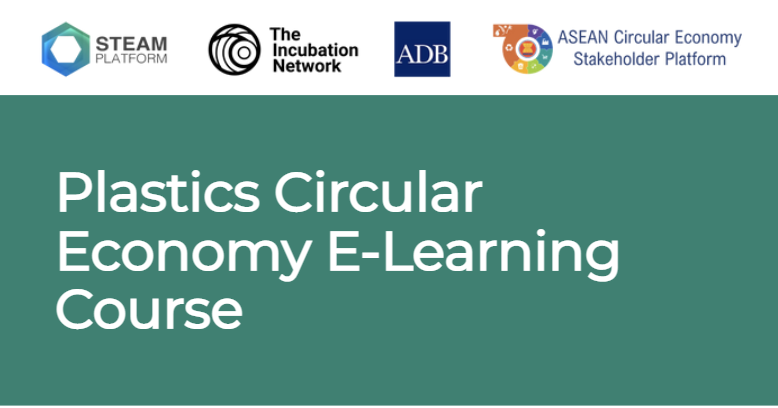 A Short E-Learning Course on plastic circularity for policymakers jointly developed by the Steam platform, the Incubation Network, and the ADB institute.
How to design effective policies in your organization or country for reducing/eliminating plastic waste? How to turn plastic waste into valuable materials for making new products?
Enroll for our Plastics Circular Economy E-Learning Course, developed in partnership with The Incubation Network, the Asian Development Bank, and the ASEAN Circular Economy Stakeholders Platform. This short course is designed to equip you with the life cycle thinking mindset and circular economy knowledge focusing on plastics circularity exemplified with case studies. Modules in this course demonstrate working models, innovations, business models, solutions to overcome challenges, ecosystem building, partnerships, and climate impact.
With interactive modules, informative videos, and practical exercises, this course is the perfect way to gain a deeper understanding of this critical issue, acquire knowledge of the circular economy, and develop the skills to contribute to a more sustainable future.
STEAM Platform education content will continue to provide you with updated knowledge with case studies worldwide and support you in developing critical skills required for circular economy transformation.
For more information visit: https://www.steamplatform.org/education/courses/plastics-circular-economy-e-learning-course