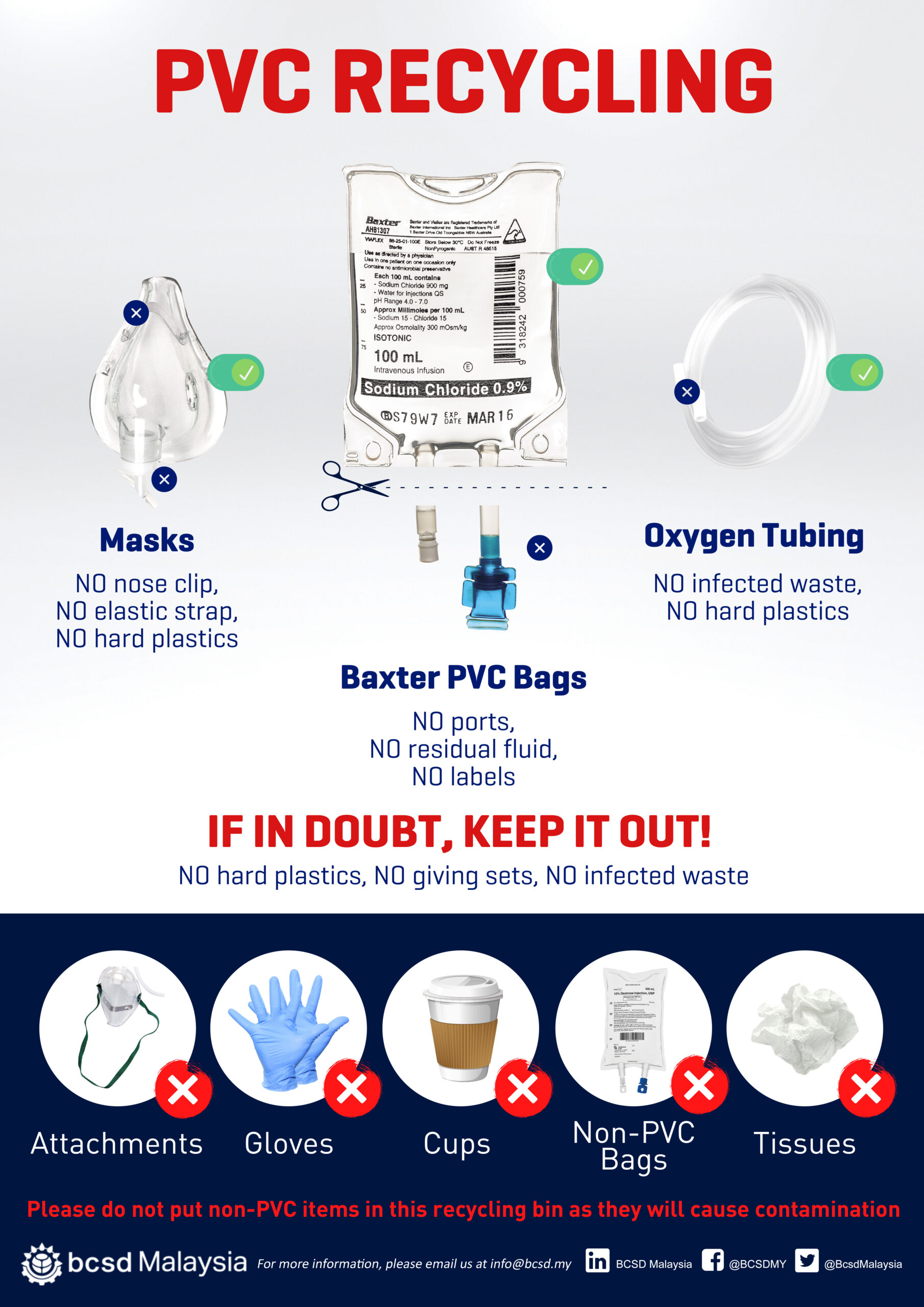 ---
Plastics Recycling in Hospitals and Home Dialysis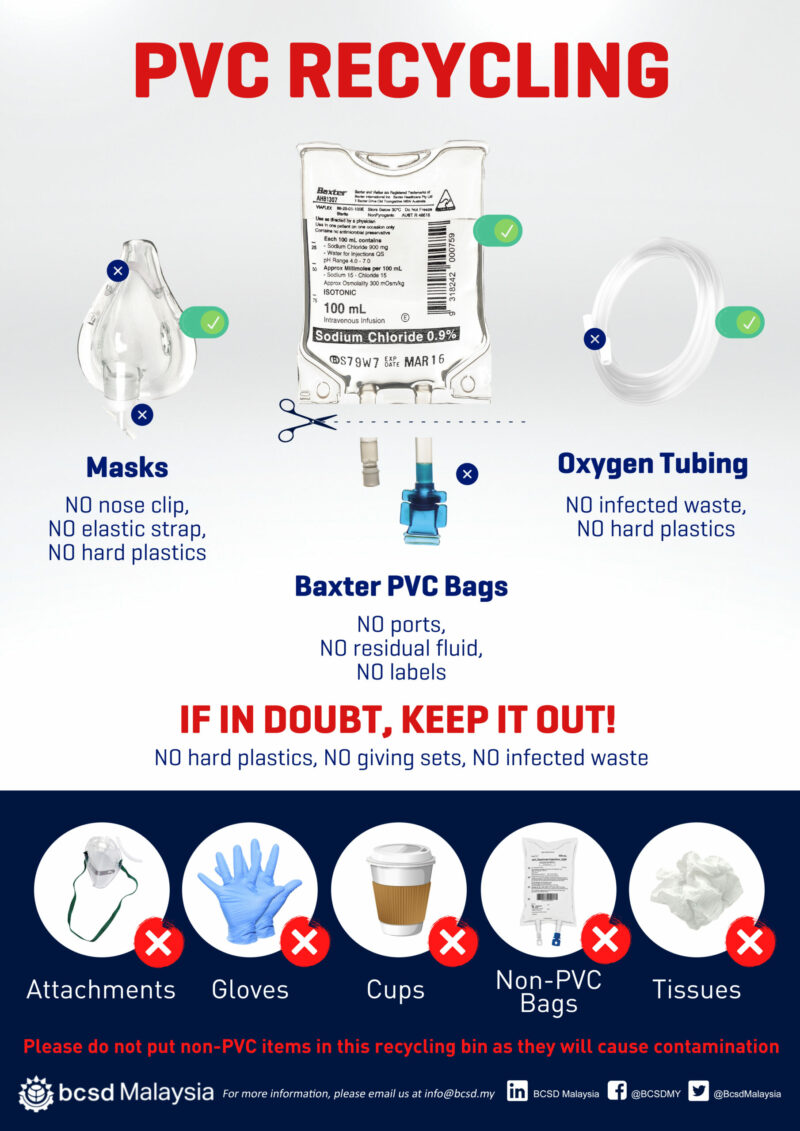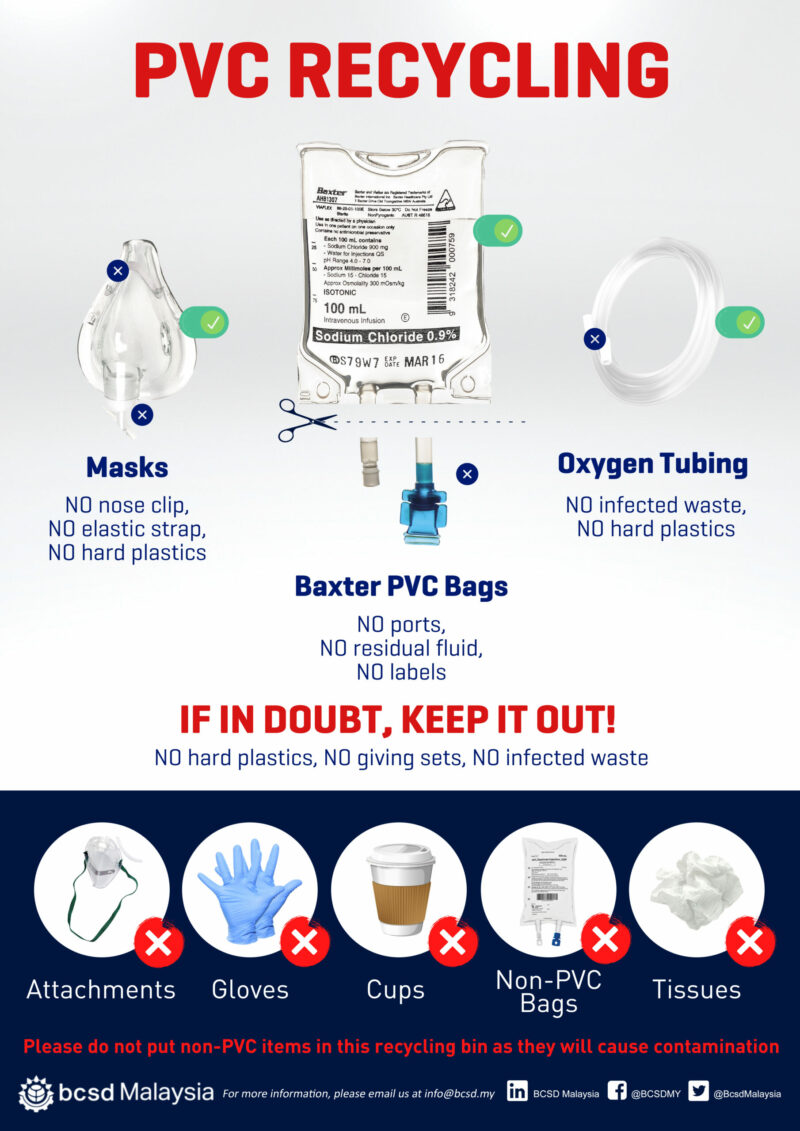 The Business Council for Sustainable Development (BCSD) Malaysia has launched a multi-stakeholder initiative called the "Plastics Recycling in Hospitals" project. Its objective is to gather high-quality, used plastic medical items that are not contaminated in order to recycle them into secondary raw materials that can be used to make new products.
About one-third of a hospital's general trash is made up of plastics, and most of this waste is dumped in landfills or incinerators in Malaysia. In medicine, polyvinyl chloride (PVC) is frequently used in masks, IV fluid bags, tubing, and oxygen. The Plastics Identification Code 3 (picture) identifies PVC on goods or packaging. PVC is thought to account for 25% of hospital plastic waste.
In new products, one tonne of virgin PVC compound will be replaced by around one tonne of recycled PVC compound, using 80% less energy and lowering carbon emissions.
This programme, which started as a pilot at Western Health in Victoria in 2009 and has since expanded to include over 230 hospitals in Australia and New Zealand, was successfully funded by BAXTER and executed by the Vinyl Council of Australia.
For more information, please visit: https://bcsd.my/plastics-recycling-in-hospitals/